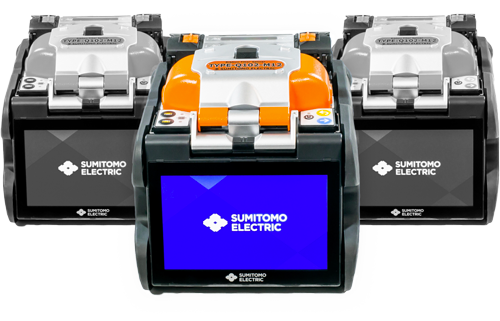 Fusion Splicer Solutions
When it comes to optical fiber fusion splicers, no other company in the world can match Sumitomo Electric Lightwave for innovation, speed, and performance. The entire industry-leading range of splicers offers quick termination and new standards in heater shrink time. SEL strives for even better standards each day. Like the patented dual independent ovens, for instance, that provide unprecedented speeds and improve splicing efficiency by a staggering 80%.
Innovation is key. That's why SEL were the first company to introduce patented breakthrough technology of the MPO Splice-On Connector, which revolutionized on-site connectivity, speed and brought lower project costs for the migration of the network. As the major leader in optical fiber and connectivity solutions, customers can expect reliability, flexibility and unbelievable performance. After all, network infrastructure expansion becomes easy when you use state-of-the-art solutions.
Fusion Technical Support (Available 24×7)
(888) 775-4237 | fusionsupport@wintechcomputersystems.com
Find a Distributor