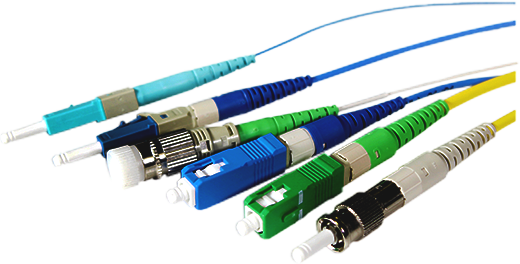 Connectivity Solutions
Sumitomo Electric Lightwave Connectivity Solutions feature Lynx-CustomFit™ Splice-On Connectors enabling quick, easy, and reliable customized FTTx, outside-plant, and inside-plant permanent field terminations without the shorts, excess slack, and logistic delays of preterminated cables.
4th Level® cable assemblies are designed for use in any application requiring optical connections. Available in simplex, duplex, interconnect and trunk configurations, these assemblies can contain up to 864 optical fibers.
Ribbon Breakouts includes MPO pigtails and fan out kits that are designed to enable high quality, fast, and easy termination of ribbon fibers or loose tube fibers that have been converted to ribbon.
The High Density Duplex LC Splice-On Connector with Push/Pull Tab is the world's first field installable LC duplex solution for high density interconnection.
Find a Distributor