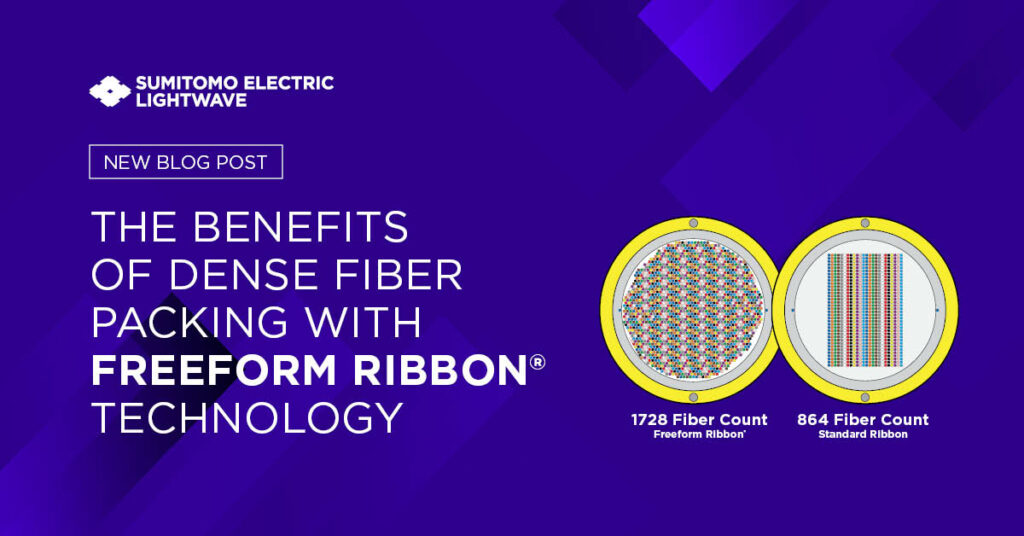 Sumitomo Electric Lightwave's (SEL) has over 35 years of successful fiber optic cable. Over the decades, SEL's technology has proven to be solid and reliable. Our patented pliable Freeform Ribbon™ allows for dense fiber packing and a small cable diameter with a non-preferential bend axis, thereby increasing density in space-constrained applications. The fibers transform quickly to standard ribbon for fast and easy 12-count ribbon splicing. This allows for both in-line and fusion splice-on connector splicing applications. Whether constructing high-fiber count cables such as 1728 and 3456 to fit into existing 1.5" and 2" ducts or smaller, Freeform Ribbon™ is the central component to achieve your project goals. Standard color codes and print string on ribbon and codes make for easy identification in the field.
Freeform Ribbon™ growth has been explosive because many more fibers can be installed in less time and space. This ribbon can also be terminated faster and has shown proven reliability. Other benefits of this pliable ribbon include:
Features a bend-insensitive, single-mode, A-1 glass – this maintains the integrity of the fiber against light loss in tight turns.
It comes in 200- or 250 μm-sized fiber, which makes it compatible with most other cable in the market. This allows a seamless transition from pliable to standard ribbon.
That seamless transition is also possible because the steps to connectorize a pliable ribbon and a standard ribbon are exactly the same.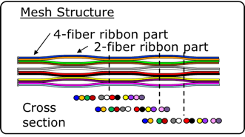 Freeform Ribbon™ is changing the future of projects as well as its cable design structure. With its unique design and benefits, this product is the next innovation to improve how we use cable technology. Pliable ribbon provides flexibility and offers a range of opportunity for fibers that are used in cable.