with Loren Rapp, Product Manager, Sumitomo Electric Lightwave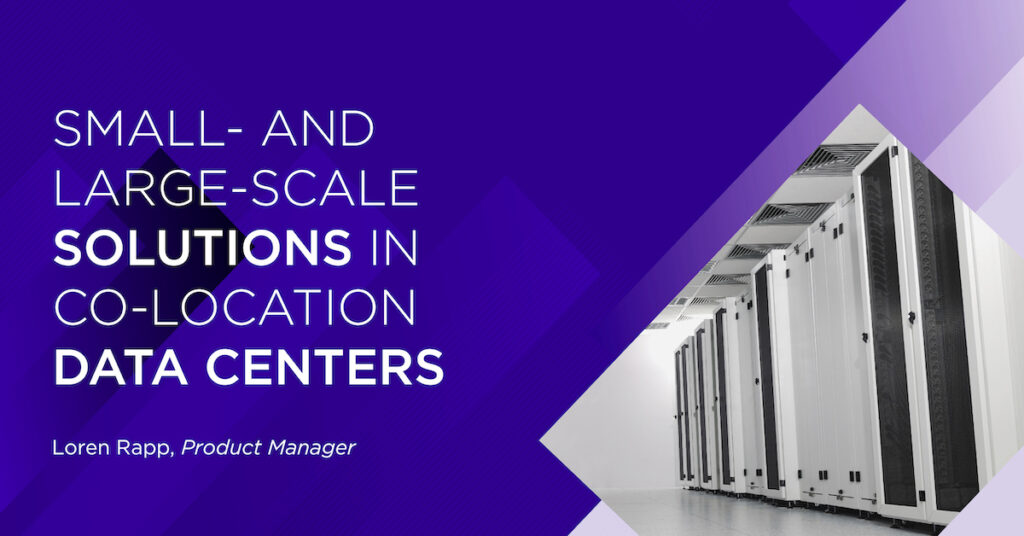 A colocation data center – often referred to as a "co-lo" – is a data center that leases out secured rack, cabinet, or cage space to multiple organizations that need to store their servers and hardware but that do not have the resources or desire to maintain their own data center. Instead of storing and maintaining servers and equipment on their own business site, a "tenant" "colocates" in a data center with other enterprise customers.
As the demand for these cost-effective and secure offsite facilities grows, co-los must evolve to meet the needs of current and future customers. Ever-expanding facilities require innovative fiber optic cabling solutions to connect the various functional areas of the data center (WAN, LAN, and SAN) while ensuring efficient and secure system performance. Because co-los have many tenants, connections, interconnections, cross connections, and changes in connections, these facilities are considered "fiber hungry" and require considerable cable management. As network speeds increase, so do fiber and connectivity requirements. In response, co-los look to high-density solutions to maximize existing space for ducts, cables, racks, and more. Sumitomo Electric Lightwave (SEL) has developed customizable and flexible high-density solutions to maximize such co-lo network infrastructures.
In today's co-lo structured cabling networks, every millimeter counts and "scalability" must be built in to allow for seamless Moves, Adds, and Changes (MACs) such as migration to higher data rates. Without proper planning, facilities may find the need to install new duct space to accommodate for additional horizontal/backbone cabling, which requires expensive redesign work, right-of-way considerations, permits, trenching, and construction. Preplanning with SEL's high-density ultra-high fiber count network solutions can solve space issues before they ever happen, preventing overcrowding and the need for new duct space in the future. These solutions can be deployed using standard methods or by using SEL's microduct solution featuring FutureFLEX® Air-Blown Fiber®. This particular deployment system is rapidly growing in popularity due to its scalability, adaptability, and unobtrusive nature, allowing for high-density fiber installation with little to no disruption to the data center. Other high-density, space-saving solutions for maximizing duct space include breakout kits, entrance cabinets, and the high-speed installation advantage of fusion splicing.
Within vertical distribution cables, cable diameter is no less a priority. The ability to double fiber density using ribbon technology in same-cable construction yields value and numerous benefits. SEL's central tube cables and interconnect cordage offer pliable ribbon designs and maximum fiber density preparing for future increases in data transportation, storage, and processing requirements. Fusion splicing these ribbonized fibers offers a fast and efficient way to distribute inside plant cables throughout the colocation data center. Pre-terminated splice cassettes and panels provide high quality, easy-to-install, time-saving solutions to get your colocation data center quickly and securely up and running. 
Conclusion
Maintaining and expanding networks in colocation data centers involve space and density challenges that must be solved while balancing cost, downtime, reliability, and security. Key features for facilities to consider when considering all co-lo solutions include 1) high density, 2) faster preparation, 3) easy connectivity, 4) fiber-size customization, 5) and flexibility. With these considerations in mind, SEL provides expert, customizable solutions to meet today's complex co-lo data center requirements.