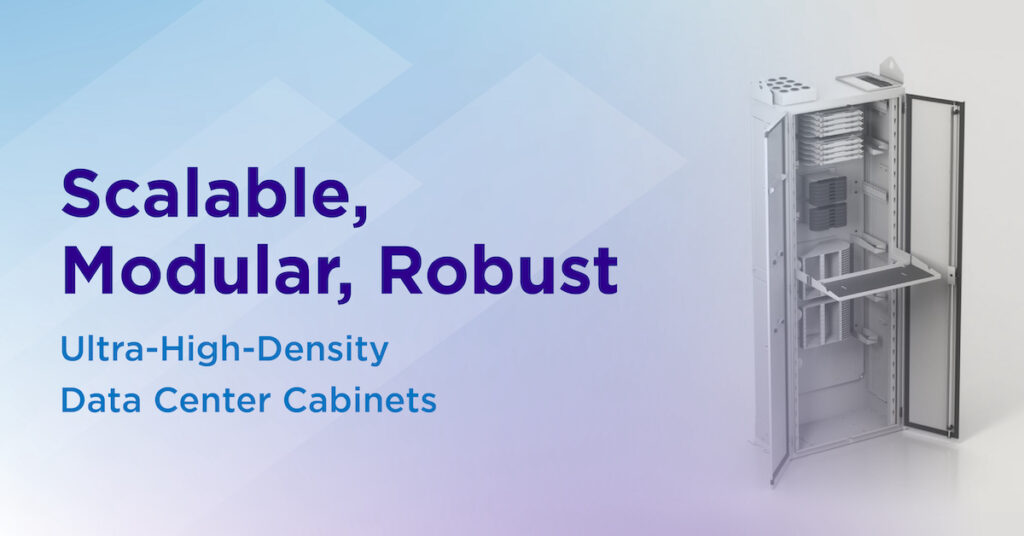 Today's world increasingly relies on data centers to provide information that drives our modern lives. In turn, storage and data processing providers continuously push the limits of existing optical transmission networks and associated technologies. In response, Sumitomo Electric Lightwave (SEL) has developed a product portfolio centered around ultra-high-density optical cabling solutions for data centers as they grow and expand. Ultra-high-fiber-count cables (UHFC) and their complimentary low-loss termination portfolio have enabled the higher through-put of data from point "A" to point "B," bringing Internet Service Providers (ISPs) to the doorstep of data centers. And from this point, Optical Distribution Frame (ODF) provides a cross-connect between the two within the Meet-Me-Room (MMR).
As the core part of the M-HSX solution, the cabinet increases workability, which allows data center managers to craft logistical plans for cables now or in the future. This compact large-capacity frame will allow up to 20,736 fiber cables or 2,592 LC ports, or a combination of the two, to meet the demands of both small and large data centers.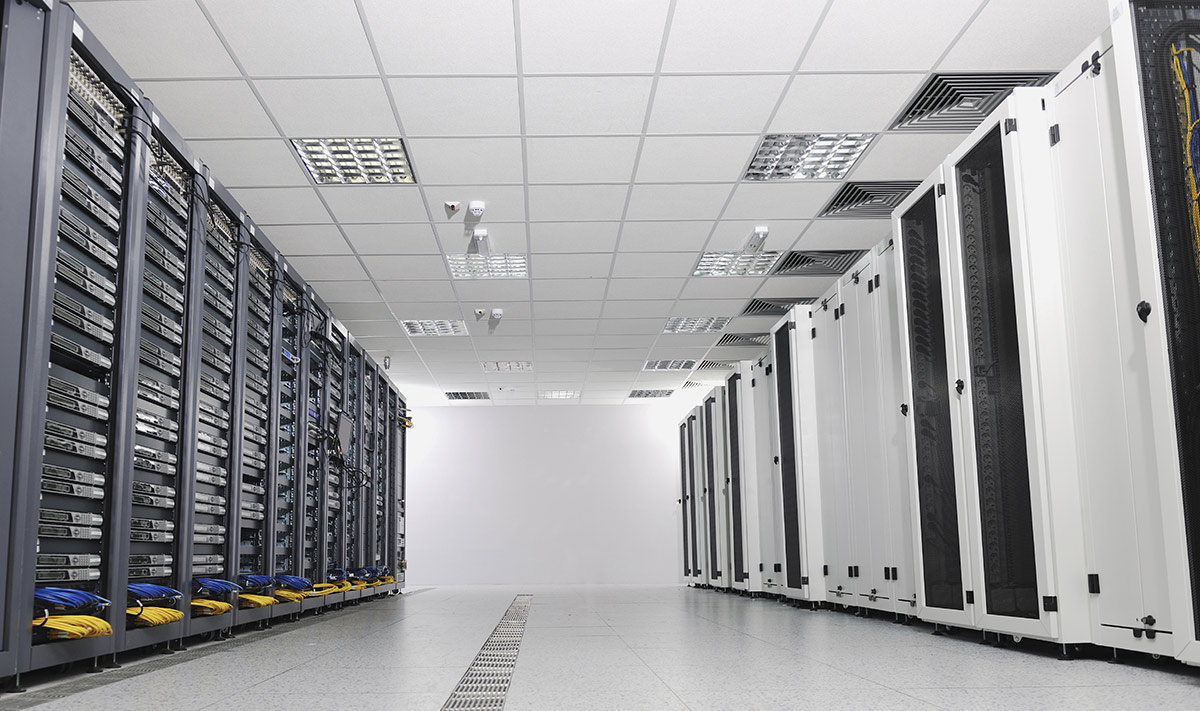 The MMR helps ISPs cross-connect with data centers and their customers. This room contains server racks and cabinets. These racks include hardware to increase the data transfer speed and ensure data security.
Modular Hyperscale eXchange (M-HSX)
Developed with customer needs in mind, the Modular Hyperscale eXchange (M-HSX) entrance cabinet and accompanying application-specific products provide a high-density optical cabling solution that facilitates the fusion and termination of ultra-high-density optical fiber cables. In addition, this solution makes ultra-high-density mounting possible, simplifies fusion splicing and storage operations, and is easy to secure.
The M-HSX provides a high level of flexibility in a single cabinet; choose from two splice-tray options for fusion splicing and swappable module options for connectivity using SEL's Fiber Optic eXchange (FOX) Cassettes. Furthermore, with supporting features such as flexible cable management options and an incorporated work platform, the M-HSX solution reduces the time and hassle of cable maintenance, installation, and removal while providing ease of usability, routing, and scalability. Also, the M-HSX solution expands with our supporting products, such as application-specific modules and attachments.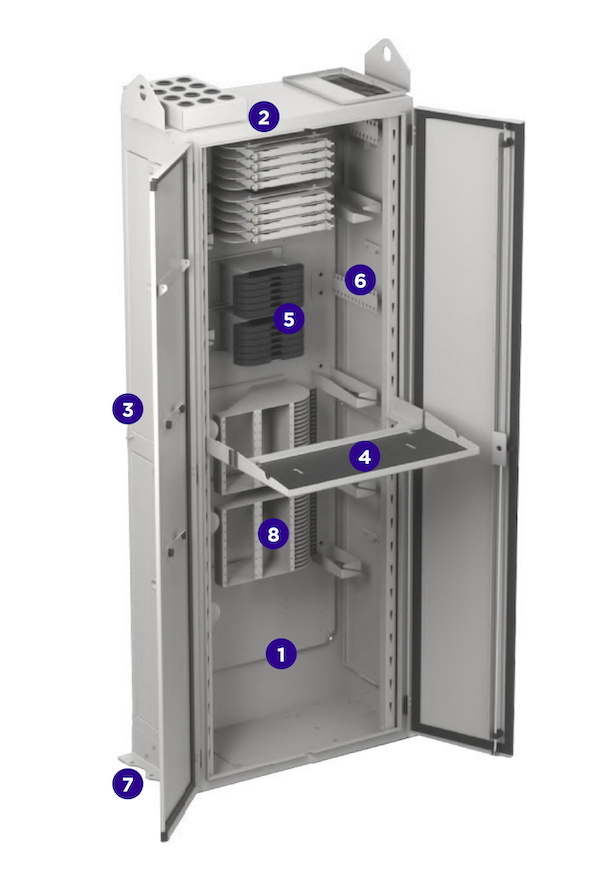 A Frame

that allows large-cable capacity

Cable Entry Openings

from above and below with shingles based on your needs

Removable Side Doors

for additional access to handle cables

Large Work Platform

to operate slicers & other equipment while being close to the module

Fusion Splicing Tray & Connectivity

modules that are easy to adjust and utilize

Cable Management

options for clean routing and separations

Floor Mount

for increased stability of the frame and components inside
Explore the full range of SEL cabinet and entrance frame options