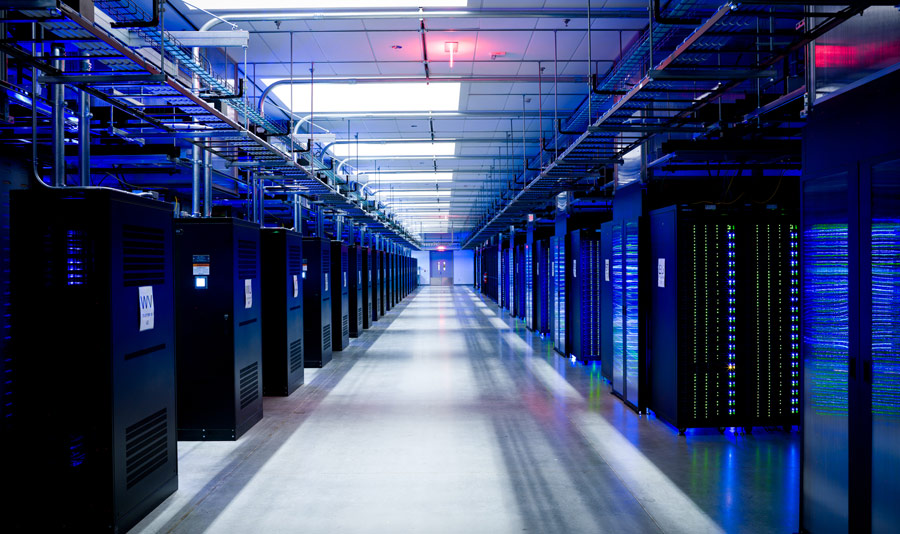 The fiber optic network in the Data Center space is in a state of constant change as it is a key component of the overall support structure for the rapidly evolving day-to-day "online" or "connected" activity. From the "Cloud" to "The Internet of Things" all of the activity over this massive interconnected network flows in, out and through one to numerous Data Center networks. And as applications, how things get done and the enormity of what can get done evolve staying current and avoiding obsolescence becomes a daily endeavor.
In this environment it is paramount that the network planners, designers and integrators look to suppliers that provide products and solutions that are up to the task for meeting the broad and evolving needs of this fast paced market. Sumitomo Electric Lightwave is one such supplier as part of the Sumitomo Electric family with a history >100 years of inventing, producing and delivering leading solutions, technologies and products for many world leading companies and an array of applications, markets and industries.
Sumitomo Electric Lightwave's breadth of product families and solutions combine to provide a complete end-to-end network solution that is a fit for today's requirements and flexible to quickly respond to the rapidly growing and evolving demand in the Data Center space. From 10G to 40G, 100G and beyond our solutions cover the gamut of variations and diversity of requirements from a modest scale to Hyper-Scale Data Center Networks.
For starters Sumitomo Electric Lightwave's Ultra-High Fiber Count (UHFC) cables provide the fiber rich density required for the largest of Hyper-Scale Data Center Network builds with value add features such as…
Ultra-High Fiber Counts ranging from 1152 to 3456 in compact designs compatible with existing conduit space of 1.5" to 2", thereby maximizing fiber density in existing pathway infrastructure
Combination of Pliable Ribbon and Slotted Core cable design to achieve high packing density in a robust yet flexible and easy to handle cable construction
Sumitomo Electric's PureAccess® fiber is a high quality solution to yield excellence optical performance for both installed cable length and through splice points
Pliable Ribbon allows for fast terminations as it can be fusion spliced in a 12ct ribbon configuration similar to standard 12ct ribbon
Can fusion splice to other 12ct pliable ribbon, standard 12ct ribbon even to Lynx2 MPO fusion splice-on connector
Central Tube Riser design available to allow for deploying UHFC within the Data Center and past the initial Point-Of-Entry maximizing cable tray utilization and minimizing pathway congestion
Whether smaller count cabling is required or from the Point-Of-Entry to the various distribution points Sumitomo Electric Lightwave offers a wide assortment of cabling options…
Multiple cable rated options available including Riser, Plenum, Indoor/Outdoor, Low Smoke Halogen Free, Outside Plant, Armored
All common fiber types and counts starting as low as 12ct
All ribbon based/central tube constructions allow for excellent packing density and easy to enter and handle for installation and termination
All DRY cable constructions for clean entry and prep for termination
Both standard ribbon and NEW Pliable ribbon constructions for even greater packing density and smaller OD cable construction
To complete the end-to-end solution our connectivity and hardware offerings give network designers and installers the widest range of options as well as flexibility to tackle the varying nuances and complexities of any Data Center Network build. These options and flexible solutions include…
Lynx2 CustomFit Fusion Splice-On Connectors

Largest range of connector and media options in the industry covering single fiber, duplex and even 8ct and 12ct MPO (multiple SMF and MMF options)
This breadth of product ensure availability of the precise connector to optimize network density and performance
Aesthetically Appealing, High Quality, Quick and Easy Terminations EVERY TIME!
Utilizing Sumitomo Fusion Splicers ensures instant quality results and no reset-up or rework

Wide Range of 4th Level Assemblies, Hardware and Equipment Options

Hyper-Scale Point-Of-Entry Solutions ranging for managing High Fiber Count applications of up to 41K+ fibers in one frame. Wall mount, free standing and even pre-loaded option
Portable Test System to automate and streamline the time to test High Fiber Count frames such as 1728, 3456 and higher…BIG LABOR SAVINGS!
Wall and Rack Mount Panel Options with ranging features and benefits to accommodate varying network requirements and budgets

Such as…Stationary, Simple Slide-Out or Flexible Slide-Out for Front/Rear and Angle Down access

Robust offering of cassette modules for LGX to High Density requirements PLUS the highly sought after FOX Splice-Cassette that allows for the utmost flexibility at the demarcation point
Sumitomo Electric's FLEX MPO and Uniboot connector options with features such as easy field polarity and gender change, as well as low profile for high density applications make for ideal choices when connectivity specifics are unknown or changing, high density deployment and of course…needed quickly
Quick Turn Pre-terminated jumpers, cable assemblies, arrays and hardware options for the fastest of deployment requirements

Sumitomo Electric Fusion Splicers and Accessories

Large breadth of Fusion Splicer products including 12ct Ribbon, Core and Active Clad Alignment, Fixed V-Groove and Smallest HandHeld fusion splicers that yield options to fit a wide range of applications and budgets
The Quantum series splicers and accessories boast first and only value add features such as dual heater ovens to eliminate splicing bottle neck, auto adjusting cleavers that keep technicians going and eliminate requirement for sending equipment in for repair
Fastest product support via 24 hour technical support hotline (888-SPLICER) and ONLY one day repair turnaround when needed
All splicers are compatible with the Lynx2 CustomFit Fusion Splice-On Connectors
For information on the products and solutions mentioned here visit our products page here.