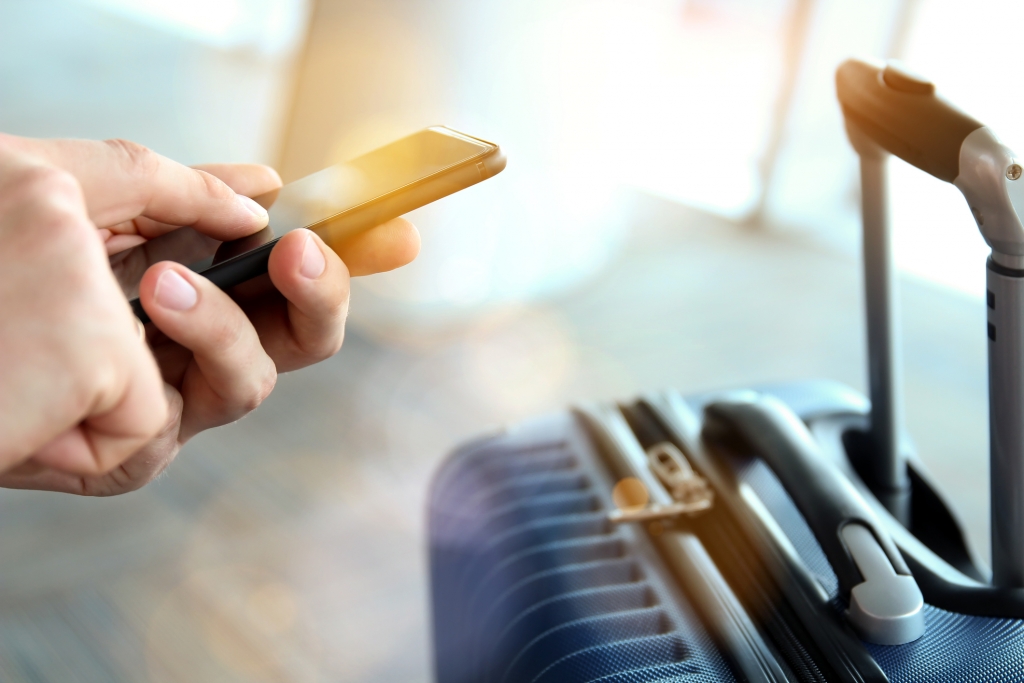 How many times do we transit through airports without appreciating the amount of bandwidth required for its safe and efficient operation?  For example, to handle the various communication and security needs optical fibers are routed throughout the airport and terminal buildings with span lengths that are miles in length and have thousands of access points.  This complexity requires flexibility over the life of the system.
FutureFLEX Air-Blown Fiber (ABF) consists of an integrated family of products that include tube cable, fiber bundle, fiber management products, tools and installation equipment.  But this isn't what is special about ABF technology.  ABF is entirely about the efficient installation and operation of a high bandwidth communication system that is always evolving within the secured confines of a physical airport.
The reality is that airport communication systems are bound to change with the growth of the facilities and the bandwidth requirements of many types of applications and users.  FutureFLEX allows for quick and easy installations of optical fibers and provides the benefit of addressing MACs in minutes or hours vs traditional weeks or longer.
The core of the Air Blown Fiber® (ABF) network is the tube cable used for blowing the fiber units to their destinations.  While a conventional cable has to be installed linking each site and taking up physical space and costly labor, ABF is designed around flexibility.  By thoughtful consideration, in the design of the FutureFLEX® system, Sumitomo Electric Lightwave has developed termination boxes, distribution boxes and closures for both inside and outdoor applications.  Termination boxes allow for terminating the fiber ends, while distribution boxes allow for the various tubes to be pneumatically connected to multiple locations without the costs and added attenuation of traditional terminations.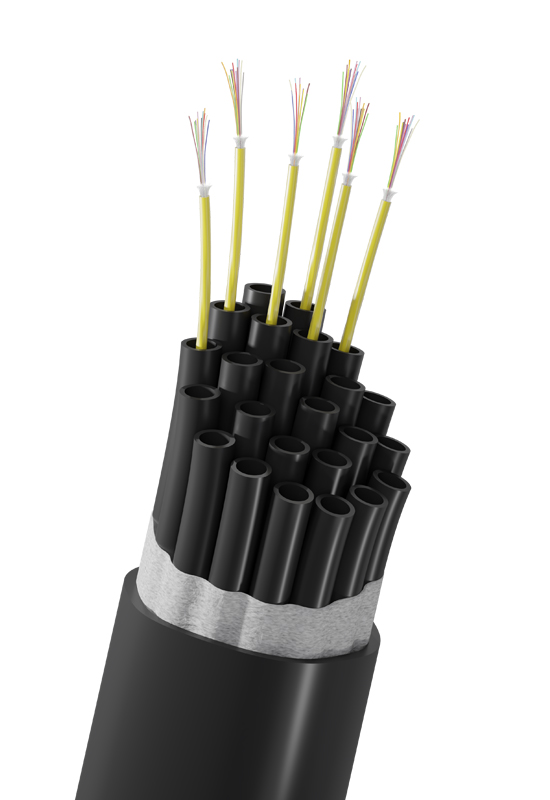 Tube cables, which are designed for both indoor and outdoor installation, can have as few as one tube and as many as twenty four.  In addition, each of the fiber units will be "blown" through individual tubes and can have as many as seventy-two optical fibers.  The use of distribution boxes allows for the routing of fibers as needed to address multiple locations.  One unique benefit is that each tube can have its own fiber type installed which can be used for providing security and separation of the many differing networks and applications common within the airport infrastructure.  Fiber options include high bandwidth, low loss and low water peak and bend-insensitive single-mode fibers that can accommodate up to twenty optical channels each or in the case of lower bandwidth requirements, the use of laser optimized multimode fibers.  Should additional fibers be needed in the future the use of empty tubes is immediately accessible for the installation of new fiber bundles.  For migration to higher fiber counts or a different type of fiber the same air pressurized installation technique used for the installation is used to quickly and easily remove existing legacy fiber bundles. The fiber bundles can be re-purposed elsewhere if needed – maximizing your return on investment.
The installation of the FutureFLEX system involves determining the locations of access points and transition points in the network.  Next would be to determine how many tubes should be installed for current and future requirements.  Remember that regardless of the technology tube cables, legacy twisted pair, coax or fiber optic cable all require virtually the same labor costs to install.
The installation process involves determining where termination boxes are to be installed at each end.  These will be interconnected using tube distribution boxes throughout the facility to allow the tubes to be routed as needed to the transition locations. This is unique in that users do now have to terminate and cross connect fibers at these locations.  Instead the use of cross-connect pneumatic fittings allows for cross-connecting the fiber tubes as needed at the distribution boxes providing great time and cost savings. By utilizing this unique tube distribution system, the FutureFLEX system allows for a splice-free transition from outdoor to riser and/or plenum tube pathways with a continuous fiber pathway.  In addition, with high-speed gigabit applications where loss budgets are tight the removal of loss connections is ideal.   This technique allows for a point-to-point link to easily be configured to star, ring or mesh architectures for route redundancy and protection.  The next step is to install the tube cables between these sites.
Once completed a quick air pressure continuity test is performed between endpoints assuring that the installation of the fiber bundles into the assigned tube is installed efficiently.  A payoff stand is used to position a reel of fiber bundles and a blowing head is used to direct the fiber bundles by the use of compressed air or nitrogen.  These bundles can be installed at rates up to 150 feet per minute and only requires two installers with one at each end of each span.  Using this technique once the tube cable has been installed future additions can occur quickly and efficiently with the minimum number of workers required.  Besides saving in labor costs it also minimizes security costs for staffing and access.
Once the fiber bundles are blown in traditional termination techniques can be used including using low loss "splice-on" connectors, or the traditional method of fusion splicing pigtails.
The FutureFlex system offers indoor and indoor/outdoor cables meeting UL plenum and riser requirements.  For outdoor installations a choice of dielectric or armored outdoor tube cables are available.
Summary:  Occasionally a technology arrives that is a game changer.  FutureFlex ABF is definitely one.  By providing a design that allows quick and efficient installation options to whatever location is needed, it allows for a versatile method of installing optical fibers of your choice on demand.  Sumitomo Electric Lightwave's FutureFLEX® Air-Blown Fiber® offers unprecedented ease of installation, flexibility, and cost savings for current and future network requirements. As the first to introduce the air blown fiber technology in North America, Sumitomo Electric Lightwave's FutureFLEX® solution offers unprecedented features and benefits and makes it compatible with any airport communications infrastructure design.
---
Joshua Seawell, Director of Product Management